SOURCING TEAM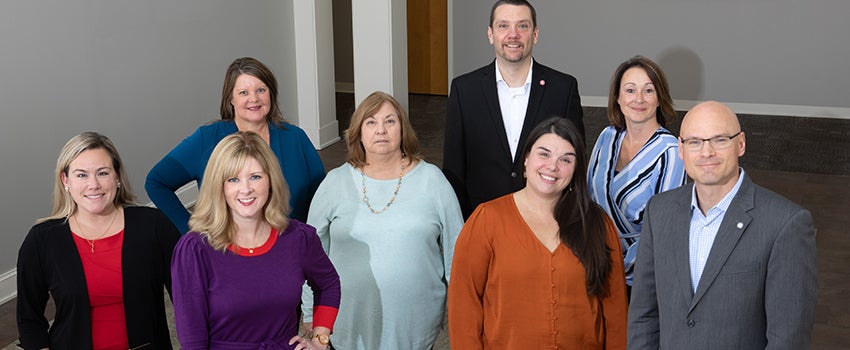 Strategic Procurement: The Strategic Sourcing team, under the guidance of the Director and Associate Director, focuses on identifying ideal supplier partnerships, adding value into each phase of the procurement process, and developing new strategies to find cost reductions for departments. We obtain feedback from campus customers about these key suppliers and incorporate data and business analyses throughout all of these activities.

Strategic Sourcing: The team's mission is to identify suppliers that can provide the greatest strategic value and then negotiate Institute wide contracts to improve Rensselaer's spending habits. We use economies of scale to obtain both hard-cost (dollars) and soft-cost (efficiency and ease of ordering) savings. These campus wide contracts streamline purchasing for departments and ensure competitive pricing. Through Strategic Sourcing, Rensselaer's acquisition of goods and services is more efficient and effective.

Supplier Relationship Management: Supplier Relationship Management is a program used to establish meaningful relationships with Rensselaer's most critical suppliers. Mutual goals promote value creation and the continuous improvement of the overall quality of delivered goods and services. These relationships are managed through regular business reviews, contract management, and frequent supplier contact. This management ensures that suppliers are performing at optimal levels with regard to pricing, customer service, and effective Rensselaer Marketplace catalogs.

Business Analytics: Business analytics assists in supporting data-driven Strategic Sourcing and Supplier Relationship Management. Business analytics includes collecting, analyzing, and categorizing Institute spend data, spending habits, and business decisions. This type of data analysis allows for continuous improvement for all phases of the Procure-to-Pay process.
STOCKROOM TEAM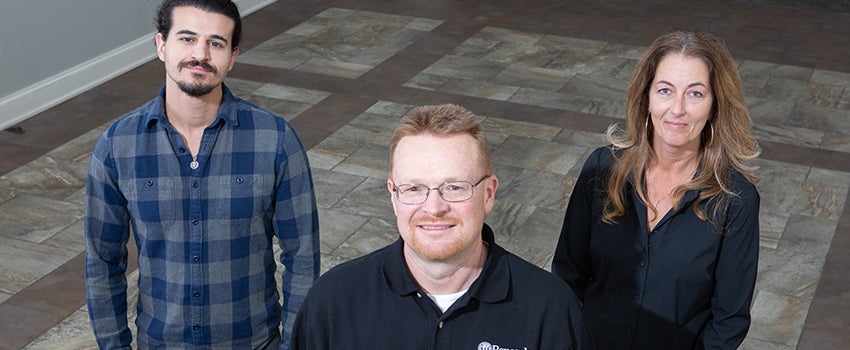 With a staff of three, the Stockroom provides support to all the Trades, Academic & Auxiliary Facility Repair, Environmental Services, and Landscape Support Services. Rensselaer's Stockroom is located in the Service Building, adjacent to the Physical Plant.
Phone: 518-276-8389
Fax: 518-276-4889
Email: Stockroom_list@lists.rpi.edu
Timothy Schmidt
Stockroom Supervisor
Colleen Ryan
Lead Stockkeeper
E-BUSINESS
The Institute E-Business group is responsible for all things related to procurement systems, supplier onboarding, and travel and expense reporting.
All E-Business operations (including travel and expense) are located in downtown Troy at:
Proctor's Building
5th Floor,
90 4th Street, Troy NY
For questions please contact us at
procurement_support@rpi.edu or
travel-expense_support@rpi.edu
Jill Quiñones
Director of E-Business
Ric Filiaci
Manager of E-Business
Dianna Hale
E-Business Analyst
Randi Moore
Travel Compliance Specialist
John Watts '07
E-Business Analyst
MAIL SERVICES TEAM
The department of Mail Services at Rensselaer provides the Rensselaer community with reliable and professional service for the receipt and processing of U.S. Postal Service and inter-office mail. We are committed to providing quality service and assisting the Institute with all of its mail-related needs. Our goal is to continually provide timely and efficient mail related services.
The Rensselaer Student Mail Center is located on the first floor of the student Union building. We are located next to the RPI Collegiate Store.
The Faculty and Staff Mail Center is located in the basement of the J Building at the corner of 11th Street and Peoples Avenue.
For questions, please contact us at MAILSVS-L@lists.rpi.edu.
Brent A. McDonough
Supervisor, Mail Services
Eric D. Harvey
Operations Specialist
Gabriel Gardner
Operations Assistant
Lamont L. Ladson
Mail Clerk, Driver
Glenn J. Lewis
Mail Clerk, Driver
Milim Parker
Operations Assistant
Caitlin Thomas
Mail Clerk, Driver